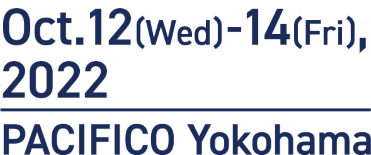 Thank you for your participation!
Overview of the event
Japan is one of the few countries that develop new drugs. The country also has a high potential for innovation including the academia's superior basic researches and small and medium enterprises' manufacturing skills. On the other hand, it has been pointed out that they are not fully utilized. Especially, healthcare ventures, which to aim to have pharmaceutical products, medical devices and regenerative medicines put into practical use, are expected to fully unleash their capabilities and lead healthcare innovation in Japan as in the cases of Europe and the U.S.
Ministry of Health, Labour and Welfare is implementing various initiatives for establishing a positive cycle (ecosystem) for promoting practical applications of superior seeds discovered in the academia and other sectors and fostering healthcare ventures.
In order to further accelerate these initiatives, we will hold Japan Healthcare Venture Summit 2022 at Pacifico Yokohama, as we did last year. The Summit will have healthcare ventures place their exhibit booths and make presentations to promote their matching and networking with key individuals from major companies, financial institutions, research institutes etc. Also, it will prepare an environment including symposiums and exchanges in the venue that will help related parties deepen their understanding of regulations, systems, and initiatives for supporting ventures.
We sincerely hope that this Summit will be attended by healthcare ventures and academia having seeds that are expected to lead to innovative pharmaceutical products, medical devices and regenerative medicines. We expect this Summit to serve as an opportunity for making a step forward toward putting the seeds into practical use.
Japan Healthcare Venture Summit Secretariat
Name

Japan Healthcare Venture Summit 2022

Dates

Oct.12(wed)-14(fri), 2022

Venue

Organizers

Ministry of Health, Labour and Welfare
(Venture Support Strategy Office, Policy Planning Division for Pharmaceutical Industry Promotion and Medical Information Management, Health Policy Bureau)

Cooperation

Co-located Events